日本語
Updated at 09:05 UTC, 24 January 2021
Latest Volcanic Ash Advisories within 24 hours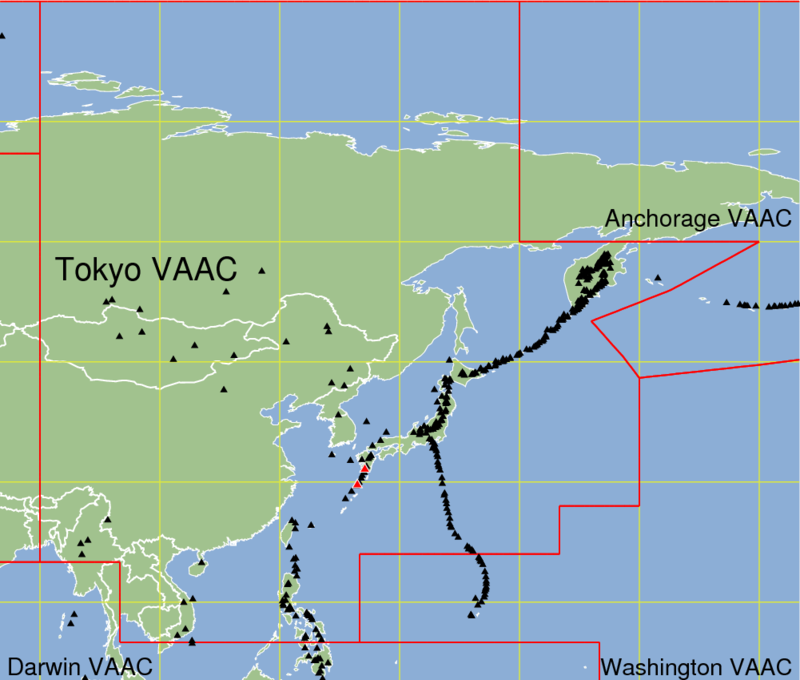 Legend:
: volcanoes

: volcanoes for which VAAs (Volcanic Ash Advisories) have been issued.
Click on a

or the name of a volcano listed on the right to view its latest VAA.



As of 24 July, 2014, information of volcanoes in VAAs such as names, locations, volcano numbers and others are those in the database for VAA which is maintained by ICAO.
The database does not represent any formal position by ICAO.